Spiritual Awakening Can Be An Intense Process!
When I went through my spiritual awakening, I didn't understand what was happening for many months. I didn't have a cultural background to explain my experience or people in my life to help me learn how to navigate the process. Although I managed my way through with my inner guru, it would have been helpful to have a guide I could trust who had already made the journey.
Awakening is a deeply personal spiritual encounter. Elsewhere on this site there is a link to my Facebook page. If I can answer your questions in a few minutes over chat, I am happy to do that. However, if navigating your experience requires more of my time, please purchase a coaching package.
Coaching offers you the opportunity to explore your experiences, gain perspective, and make solid decisions about forward movement at this pivotal juncture. During this era, you will re-evaluate everything and re-construct according to your authentic self. You will want to make those decisions from a foundation of solid ground.
In a coaching relationship, you are the decision maker. I can confirm that what you are experiencing is within expected parameters for someone who is awakening. I can help draw you a map based on wisdom traditions and spiritual pathways, and facilitate your discovery through judicious questioning.
I work with all faith groups including Islam, Judaism, Hinduism, Buddhism, Yoga, Christianity, or other sects. I have great respect for all spiritual traditions. If your spiritual base is primarily New Age, you might be better served with a different coach. Yoga and eastern based spiritual traditions are not New Age - they are ancient traditions!
If you feel you are having unmanageable psychiatric symptoms, please contact a licensed mental health provider. Life Coaching is not mental health support. Rather, it is a measured process to inform and move you through your life experiences in a systematic manner.
I believe we all originate from the same source and have in common our Creator. I have extensive knowledge from some traditions and working knowledge of most. Underlying principles are similar and I have found that all traditional pathways have the same basic structure. You are always your own expert in these matters!
I believe the roots and trunk of every tradition are firmly grounded in ethical practices which foster deep love and compassion for self and others. It is from this foundation all other spiritual practices are built. Allow these to serve as your guiding light through your transformation.
Please feel free to e-mail me at [email protected] if you are interested in touching base and scheduling a free discovery session with me. It would be an honor and pleasure to walk with you on your awakening journey!
Om Shanti! With warm regards, Krista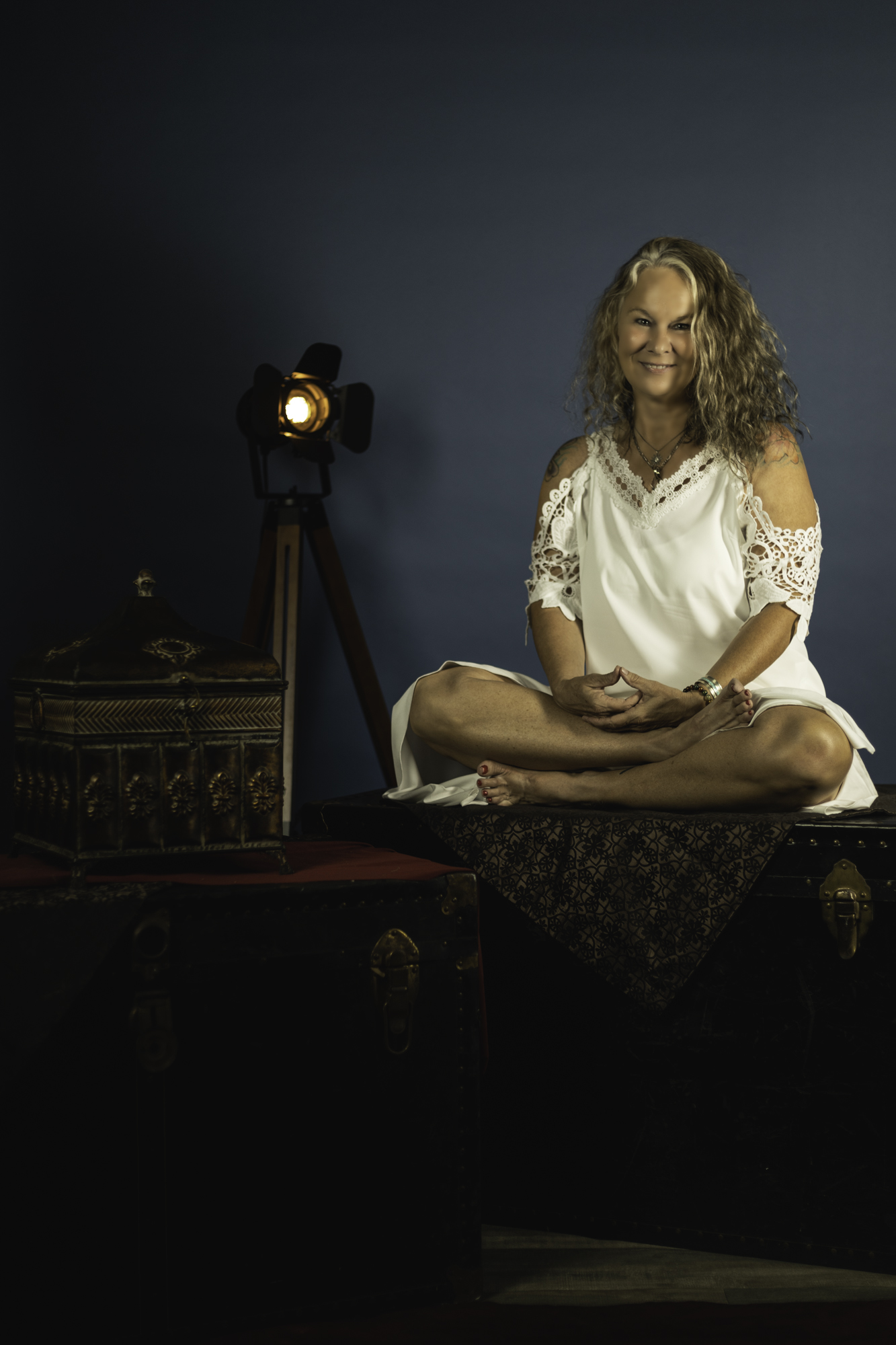 I am a Certified Life Coach in the areas of Wellness, Transformational Change, and Spirituality, and also a Certified Yoga and Meditation Instructor. During a spiritual awakening, all of these skill sets come into play during the coaching relationship, although it is not required that the client engage all coaching aspects or in these practices.
I have been a lifelong spiritual seeker and my library is full of books from multiple traditions. My personal favorites are Yoga, Buddhism, Hinduism, and the teachings of Jesus. Although I was raised in a conservative Evangelical Christian tradition, I embrace people from all traditions. In general, my belief system comes from the intersection of ancient, respected spiritual pathways and mystical traditions of the same.
I believe that the foundation of any sustainable, grounded spiritual practice rests on solid ethical principles and consistent daily spiritual communion. Daily practice consists of learning from sacred texts, prayer, meditation, and application of spiritual principles to all facets of living. I believe that we all come from the same source and have the same Creator. I leave the details of our differences in the hands of our Creator and extend love and compassion to all.


Frequently Asked Questions
Can I get a refund if I'm unhappy with my purchase?
If you are unsatisfied with your coaching, all unused sessions will be refunded to you.
As stated in Teachable's Terms of Use, Coaching IS NOT covered by Teachable's 30-day student refund policy

How do I schedule my appointment?
Upon purchasing coaching, you'll receive further instructions on how to book a time for your appointment.
Can I purchase coaching more than once?
Absolutely! If you find yourself in need of coaching more than once, simply purchase the coaching again.